Commercial Electrical Services
Electricity is the lifeblood of any modern-day business. Without power, there's no production and no way to serve your customers. That's why you should be proactive in taking care of the electrical system in your office, warehouse, or other facility. A commercial electrician from Palmetto Electrical Contractors can assist you with a variety of commercial electrical contracting services.
Hire a Commercial Electrician When Your Business Needs Electrical Work
Our commercial electricians can handle all phases of electrical work for your business. If you're building a new facility or addition, or just moving some things around, we can help you create a plan for your electrical system.
Services For Our Commercial Customers
We provide full electrical service design and installation for jobs of all sizes. Our commercial electrical contractors also offer routine service and repair calls for outlets, lighting, and other components that are broken or not working properly.
Main Service Upgrades
Let us review your overall electrical plan and inspect your electrical panels. We'll make recommendations for any upgrades that we feel are necessary.
Single phase and three phase services
We can convert single phase to three phase or work on either of these systems.
Tenant improvements
We offer repairs, upgrades, and more for tenants in retail spaces and office buildings.
Warehouse wiring
We know that warehouses are a big part of the economic growth in Rock Hill, York County, and the Carolinas. We know what your needs are and how to accommodate for them.
Parking facility lighting and design
Keep parking lots and decks well-lit for the safety and security of your customers, employees, and the public.
Office wiring
Every office has different electrical requirements. We'll evaluate your situation and design a plan that will deliver exactly what you need.
HVAC wiring
Commercial HVAC systems put a lot of strain on a building's electrical system. We'll help you make sure everything is wired properly, guarding the power supply and protecting you from unforeseen outages.
Generator hookup
Keep your facility up and running even when the power goes out. We'll help you make sure the lights never go out.
Emergency lighting systems
Protect your employees and customers by installing emergency lighting systems. We know all the latest OSHA standards and will make sure you're in compliance.
UPS and surge protection installation
Guard against power surges and protect your valuable equipment with an uninterruptible power supply (UPS) and/or a surge protection system.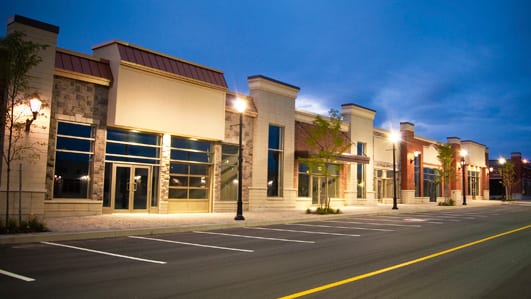 Contact Palmetto Electrical Contractors for more information on these and all of our commercial electrical contracting services.
Call Palmetto Electrical Contractors to learn about our commercial services.
We Build Tremendous Trust With Our Clients
Palmetto Electrical Contractors is the top electrical service provider in the Rock Hill and York County, SC area. We've serviced both residential and business customers for over 45 years. We've built a tremendous trust with our clients through our expert knowledge, skills, and attention to detail when it comes to electrical repairs, installation, inspections, and other electrical services. Our electricians are highly trained in the latest techniques and technology, which means you can rely on us to safely and effectively complete projects of any size or scope. CONTACT US FOR A FREE QUOTE NOW!