Contact Palmetto Electrical Contractors
Call Palmetto Electrical Contractors:
Palmetto Electrical Contractors is a local, family-owned electrical contracting company. Our electricians have provided full-service work in Rock Hill, SC and the York County area for over 45 years. That means we've worked on many local homes and businesses. Our team has been trusted with the safety of Rock Hill's electrical systems for decades. In fact, we've built relationships with generations of families in our community.
Contact Palmetto Electrical Contractors to learn more about any of our residential or commercial services.
We're licensed and bonded in South Carolina and North Carolina. We welcome any questions you have about repairs, installation, or electrical system design. Regardless of how big or small your project is, we'll listen to you, understand exactly what you need, and give you the highest quality service possible. Our goal is to build relationships with our customers so we'll be the electrician they call for years to come. Give us a call today to get started and to receive a free estimate.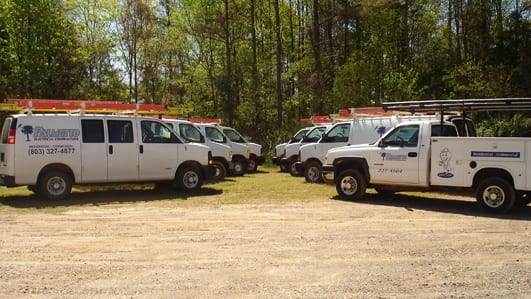 Contact Palmetto Electrical Contractors for more information on these and all of our commercial electrical contracting services.
Fill out the form below and give us some details of the electrical service you require. We will contact you as soon as possible to discuss how we can help you and give you a free estimate:
Palmetto Electrical Contractors is the top electrical service provider in the Rock Hill and York County, SC area. We've serviced both residential and business customers for over 45 years. We've built a tremendous trust with our clients through our expert knowledge, skills, and attention to detail when it comes to electrical repairs, installation, inspections, and other electrical services. Our electricians are highly trained in the latest techniques and technology, which means you can rely on us to safely and effectively complete projects of any size or scope. CONTACT US FOR A FREE QUOTE NOW!